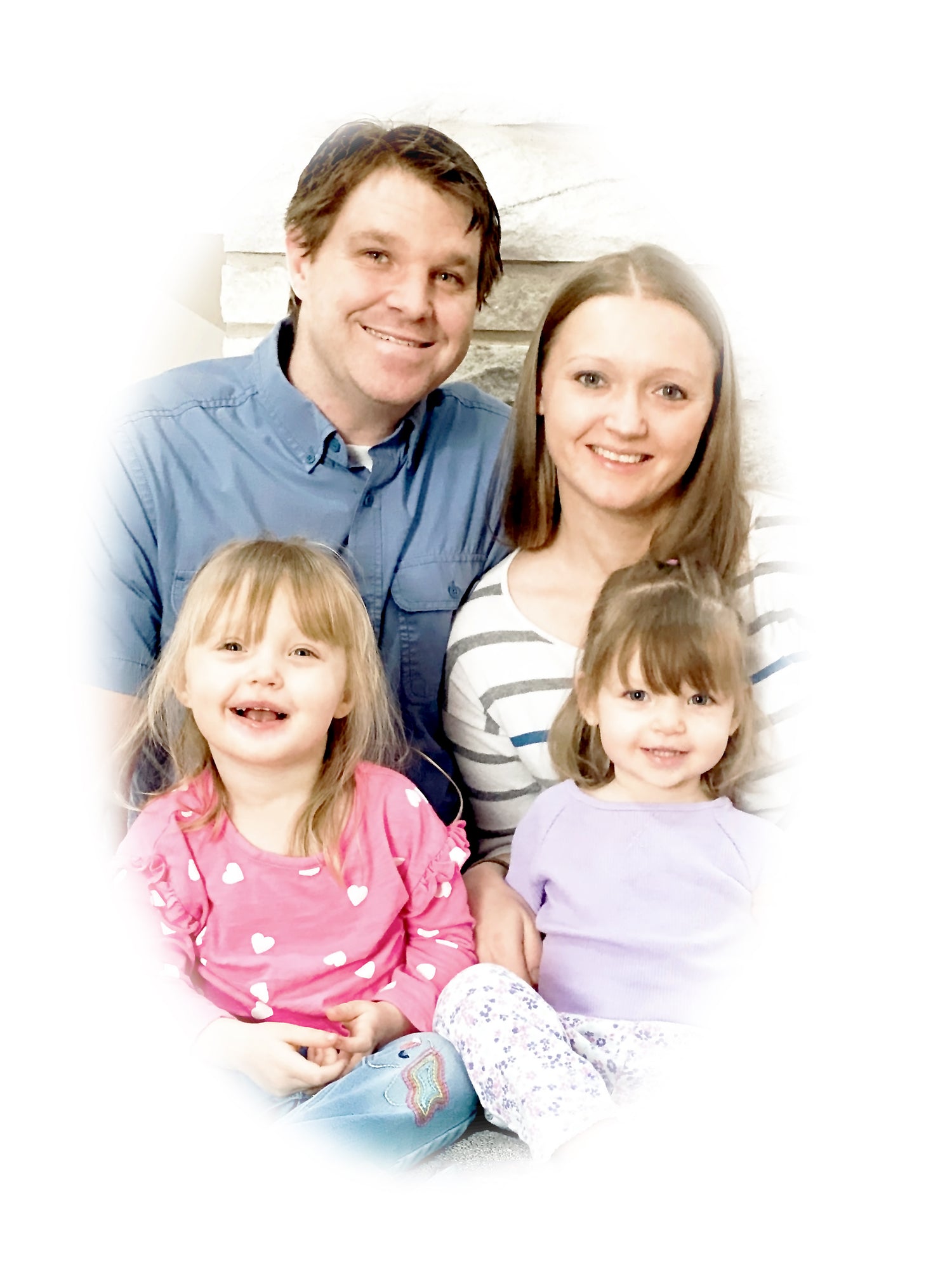 Hello! 👩‍⚕️
My name is Ashley, and I am a Pediatric Occupational Therapist (MS, OTR/L) turned full-time Mom. I live in the Chicago suburbs with my husband and two adorable girls. 
As a Pediatric Occupational Therapist, I have gained certifications in sensory processing disorders and am a  handwriting specialist through the Learning Without Tears program. Our inserts are designed using my knowledge of childhood development & sensorial processing. We wanted to share that knowledge with other parents via our products & informational sheets.  
We have loved hearing all of the amazing feedback from families and therapists regarding our inserts! It truly means the world to me that you bring our products into your homes and schools! Please reach out to me with any product ideas or feedback. I love hearing all of the amazing ideas this community has to offer.
Thank you so much for being a part of our family!
Ashley
Our Story ➡️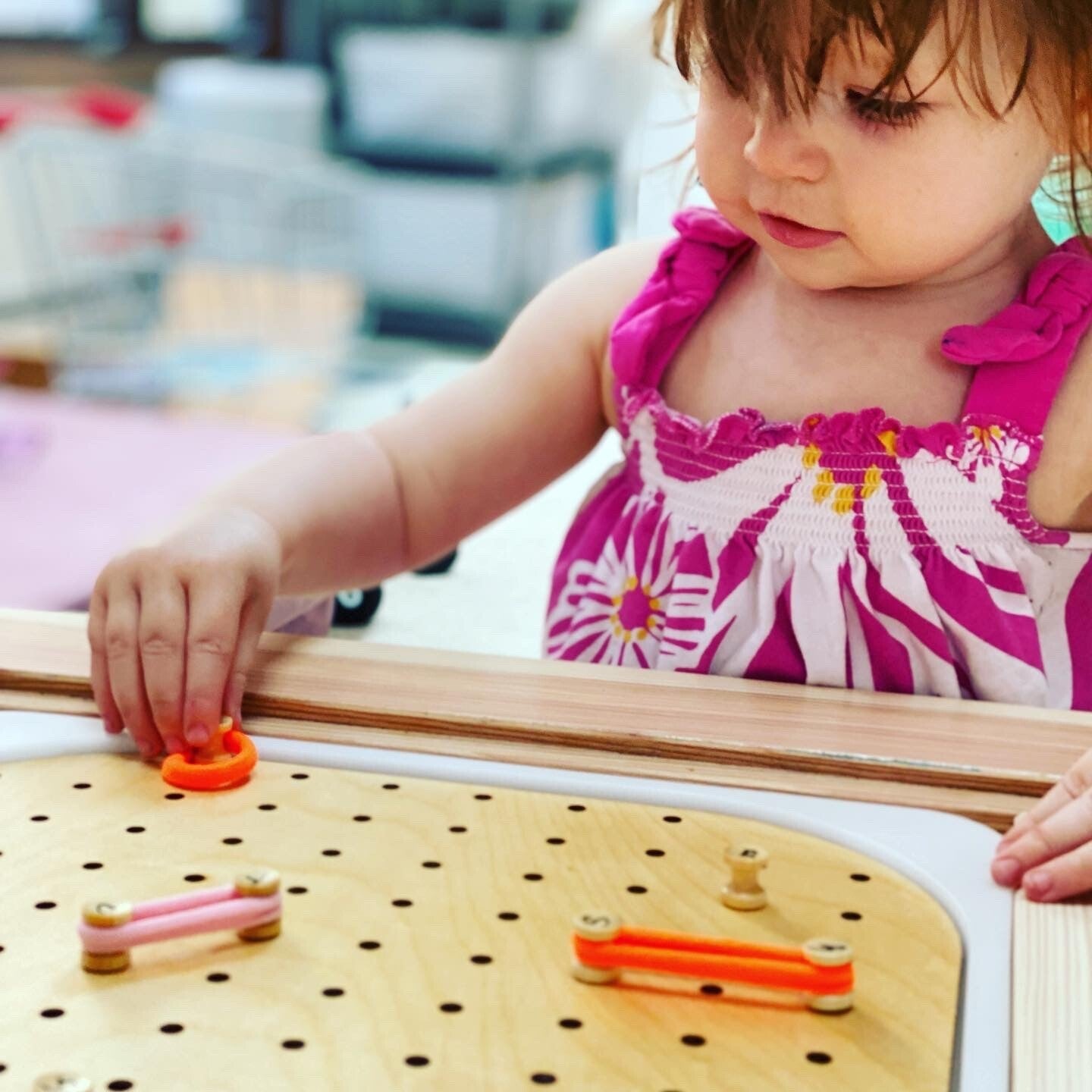 Benefits of Sensory Play
Sensory Play is an incredibly beneficial tool you can use to help your child develop while being engaged in fun activities. Put simply, it is a type of play that activates and stimulates a child's senses. As an Occupational Therapist & Mom, I incorporate sensory play into all of our activities to help our children develop all 8 senses!
Collapsible content
Read More About the Benefits

Types of Sensory Processing

In school, we are typically taught about our 5 senses but in reality we have 8!

✦ Touch (Tactile)

✦ Hearing (Auditory)

✦ Sight (Visual)

✦ Smell (Olfactory)

✦ Taste (Gustatory)

✦ Movement (Vestibular - our body in relation to position and movement in relation to gravity)

✦ Pressure (Proprioception - The feeling to our joints and muscles to know where our body is in space)

✦ Internal State & Emotional Senses (Interception - such as pain, hunger, thirst)

 

Some specific examples of what Sensory Play can impact are:

Emotional Regulation (your child's ability to be calm, to work through their emotions, to demonstrate their emotions based on the size of the problem) - This is closely related to interception.

Tactile Input - Much of what we see on social media as sensory play focuses on the tactile systems and involves using different textures in play to help expand your child's ability to interpret and process new and unexpected textures.

Imagination - through sensory play kids are able to expand their imagination and process the world around them.

Language - Sensory Play can help to improve language development

Problem Solving skills - children practice new skills and use trial and error to build problem solving and critical thinking skills.

Fine Motor skills - Children will build their fine motor skills through play and develop hand strength.

Gross Motor Skills - Children will build their strength and gross motor skills by standing at their mud kitchen, reaching for items, squatting and bending to grab items.

Social Skills - Sensory Play is a great way to build social interactions with other working on sharing the space and items as well as engaging in the play together.

Exploration - Sensory play is a great way for children to explore and experiment in new ways!

Following Directions - Use recipe cards or verbal directions of how to make flower soup or brew potions.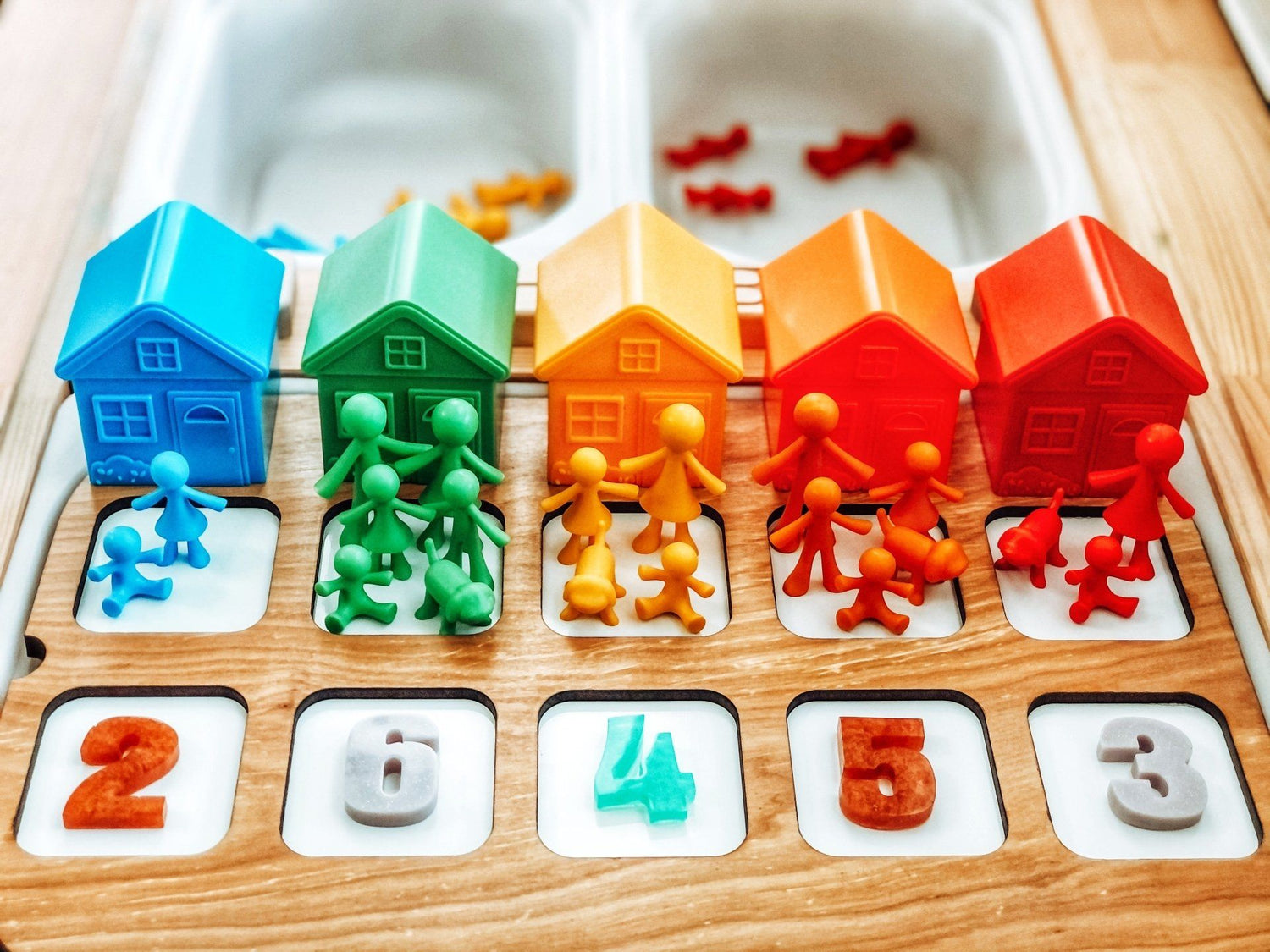 What Makes Button and Bug Different?
Many of our Inserts and Boards will also come with different ways to change up the play of the activity and work on a larger variety of skills. These ideas will come from my years of experience as a Pediatric Occupational Therapist (MS, OTR/L). All of our Inserts & Boards are created with the idea of helping your child master new skills for a variety of age groups. Our Instagram page is constantly generating helpful guidance and activities you can do, both from us and other parents.

Our products are not intended to replace traditional Occupational Therapy services, but instead bring the educational fun home for kids of all developmental stages and styles!
Our Best Sellers
Regular price

From $31.00

Regular price

Sale price

From $31.00

Unit price

per

Regular price

Sale price

$69.00

Unit price

per

Regular price

From $24.00

Regular price

Sale price

From $24.00

Unit price

per

Regular price

From $69.00

Regular price

Sale price

From $69.00

Unit price

per

Regular price

From $69.00

Regular price

Sale price

From $69.00

Unit price

per

Regular price

Sale price

$69.00

Unit price

per

Regular price

From $69.00

Regular price

Sale price

From $69.00

Unit price

per

Regular price

Sale price

$25.00

Unit price

per

Regular price

From $54.00

Regular price

Sale price

From $54.00

Unit price

per

Regular price

Sale price

$30.00

Unit price

per

Regular price

Sale price

$69.00

Unit price

per
What Our Customers Say
✰✰✰✰✰

This is a beautiful alternative to a standard light table. It fits perfect into our ikea table. We use it often for an array of play.

✰✰✰✰✰

We love this double sided magnetic and white board! It is high quality and great as an insert or on it's own. Exceeded my expectations.

✰✰✰✰✰

Magnetic board is so much fun! Great for building magnet towers, for spelling words with letter magnets...so many options